How to use a Universal EPROM Programmer to
Program an EPROM (or Other IC Chips) Easily
Many years of software development experience has given us unique capabilities of providing good programming software. Our goal is to provide lots of useful functions and information without the looks of complexity. Following is a few snap-shots of what our software can do for you.


Programmer S/W for SuperPro Series of Programmers

Clicking on the [Device] icon allows you to select the IC chip (i.e. device) by manufacturer and part number: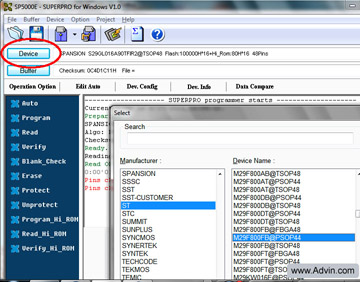 (Click to Enlarge)



Only Two Clicks Needed to Copy a Chip


Clicking on the [Read] icon allows you to read from a chip (e.g. aa master chip). The reading process puts the data into the computer buffer. The checksum is displayed automatically.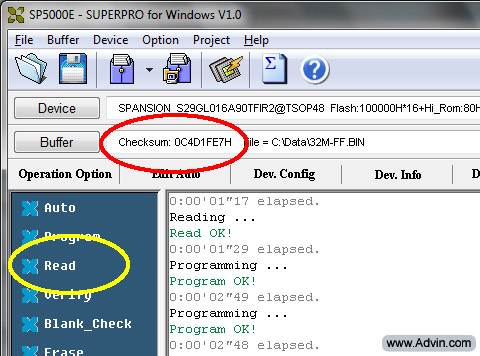 [Program] programs a brand new chip.
It also brags about how little time was taken.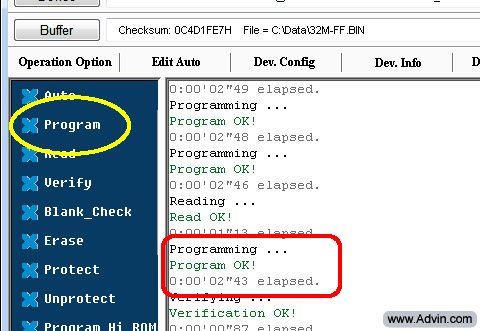 That is it!. That is all it takes to duplicate a master chip to a blank chip.



Additional Programmer Functions



You can [Verify] a chip against the data in the buffer.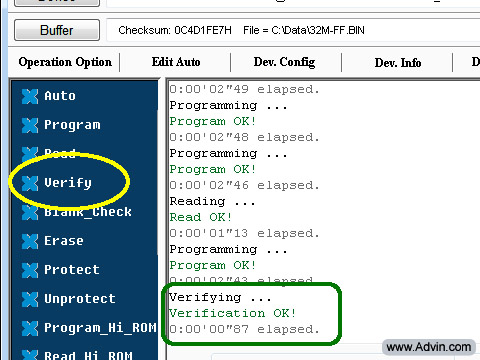 If it does not match, it tells you where and what.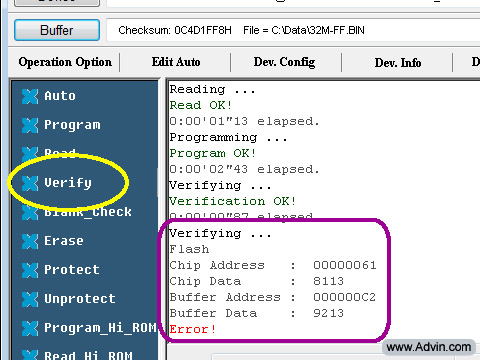 [Auto] automatically erases a chip, does a blank check
to make sure the chip is erased, programs the chip,
and then verifies it, all in one sequence.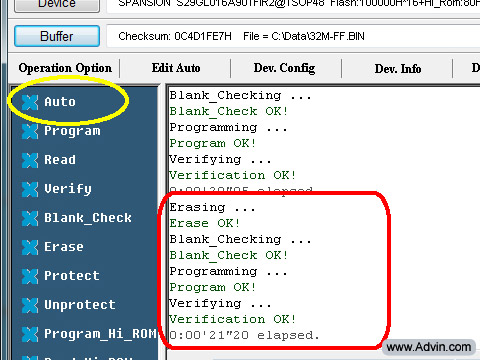 [Load File] loads the data from a file into the data buffer
(which is in the computer).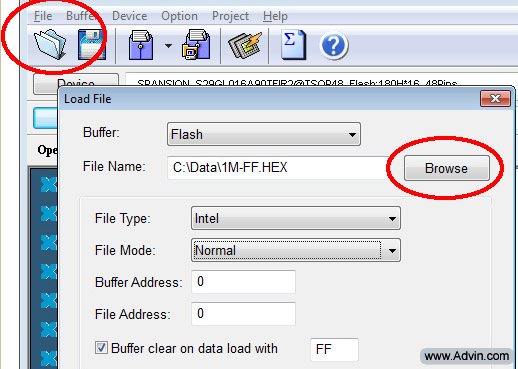 In [Load File ], you can select different file formats.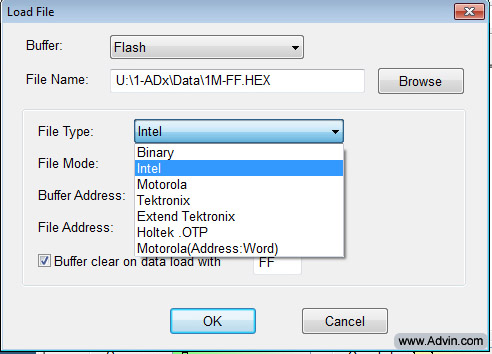 If you need to do 1-to-2 split, or 1-to-4 split, in either byte-mode or word-mode, it is a snap with our software.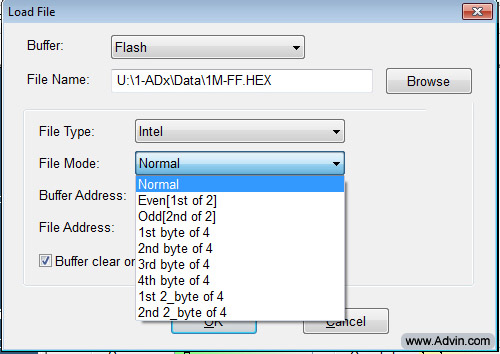 The [Buffer] icon allows you to see the data and also change it. The right side displays the data in ASCII format for you to easily recognise ASCII strings.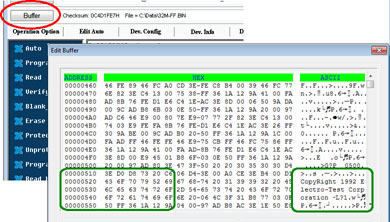 (Click to Enlarge)



Our software has a lot more features and functions than can be described here. They are all designed to save you time and increase your productivity.

If your time, project, or job is important to uyou,
please consider

See Single-Site Universal Chip Programmers
See Production/Gang Programmers
Sales email: Sales@Advin.com Support email: Support@Advin.com
1-408-243-7000 FAX: 1-877-727-9610